Astrid Costume from How to Train Your Dragon
There was definitely a viking theme for 2015!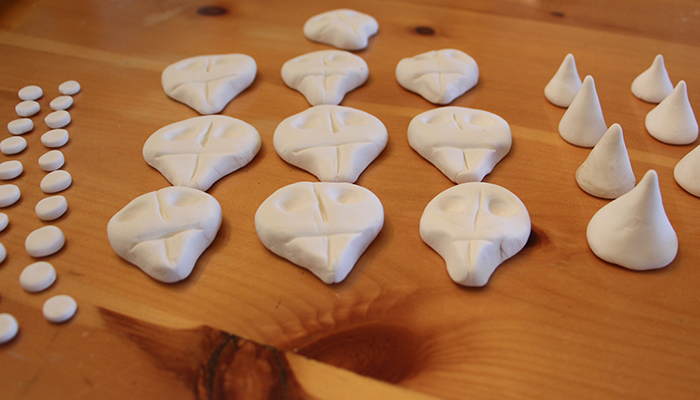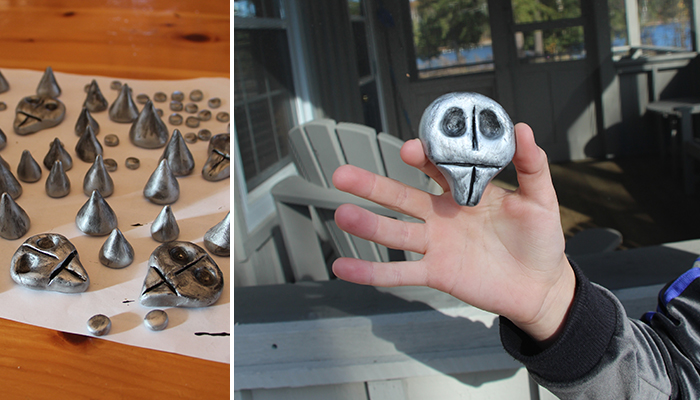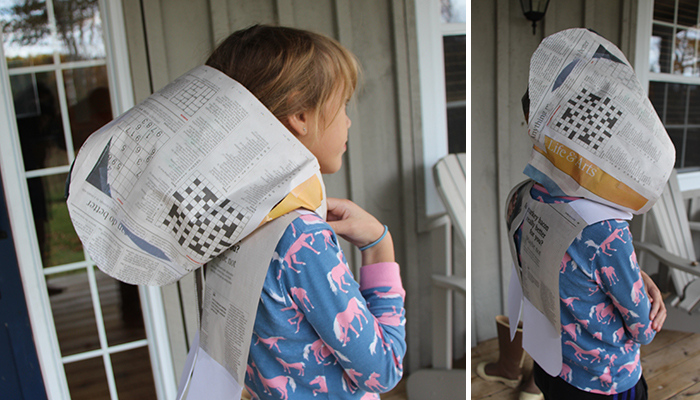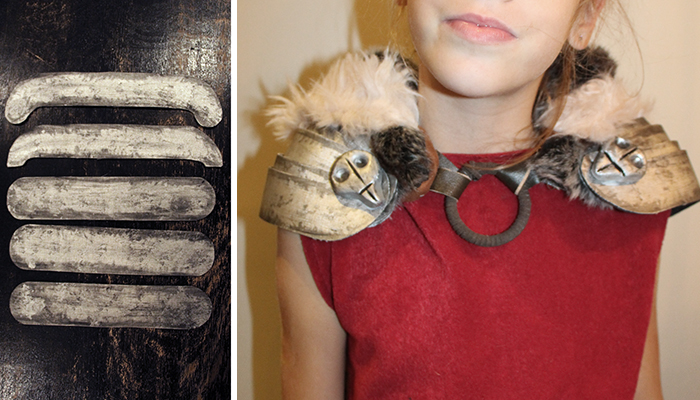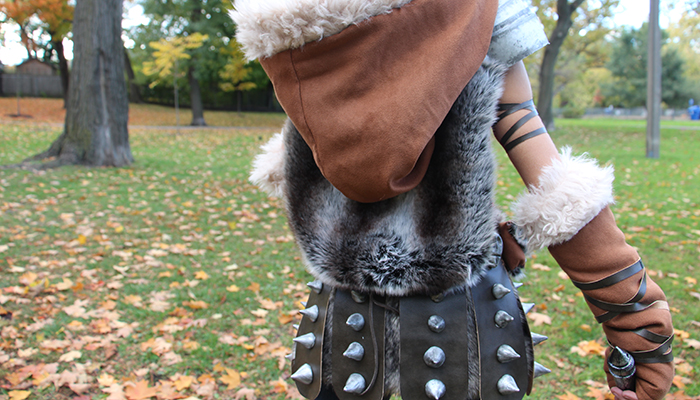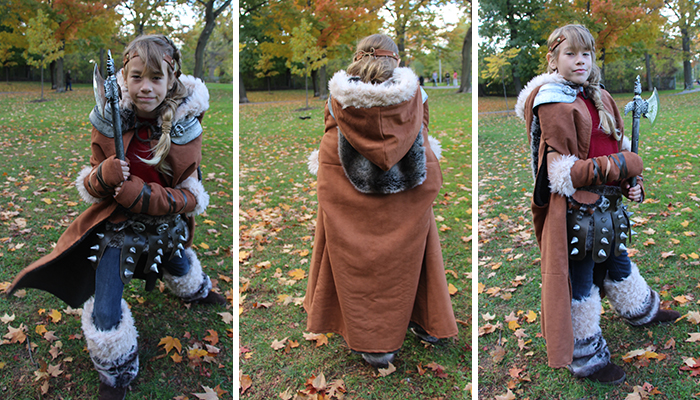 Viking Party
For my daughter's 9th birthday she wanted a viking party, at Laser Quest. We created some "viking training" scrolls for the special occasion.




Toothless Birthday Cake
After creating my first fondant character with Stitch, I felt brave enough to tackle Toothless from How to Train Your Dragon.



Viking Loot Bags
Contents: One Viking Dragon Manual, Some Meatlug Lava Rocks (aka chocolate rocks), Dragon Nip (aka pure sugar sticks), and some Dragon Teeth (hello Hershey Kisses).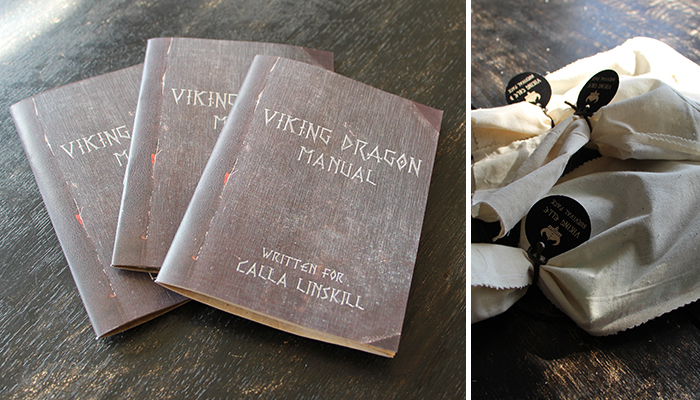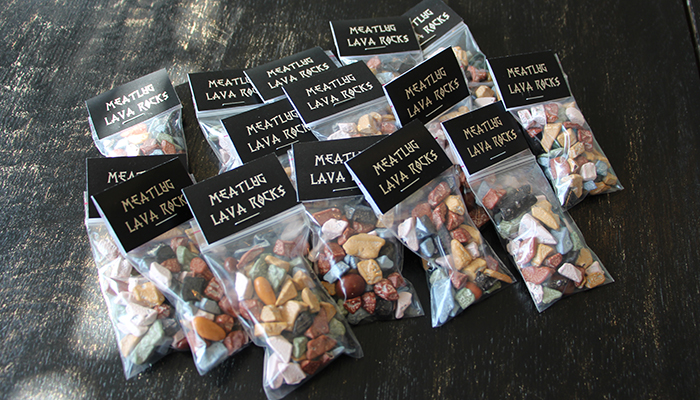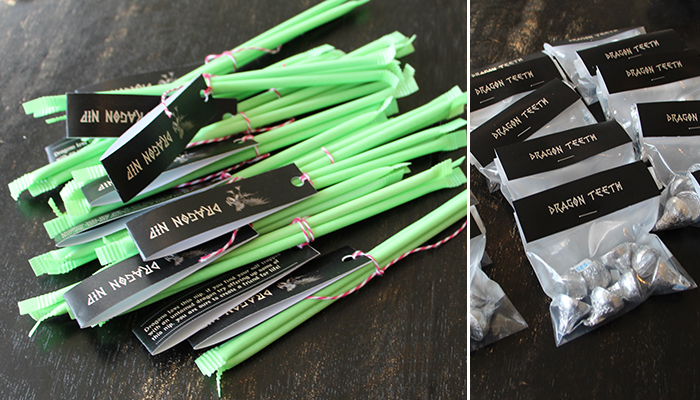 Hostess Gifts
I love the holiday season, it's another reason to bake! My daughter helped me out with these hostess gifts. The Naughty jar contained a sweet popcorn mix while the nice contained a savory.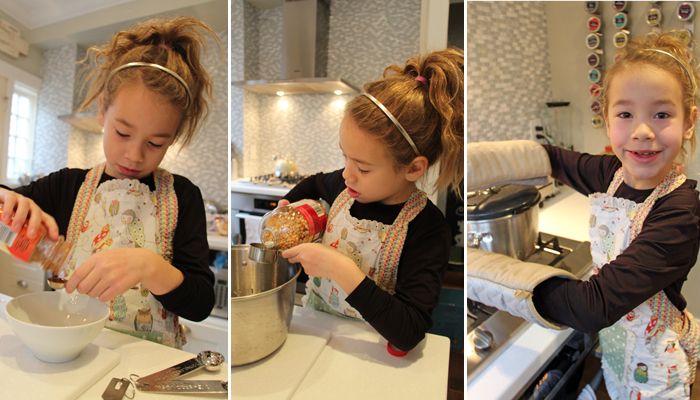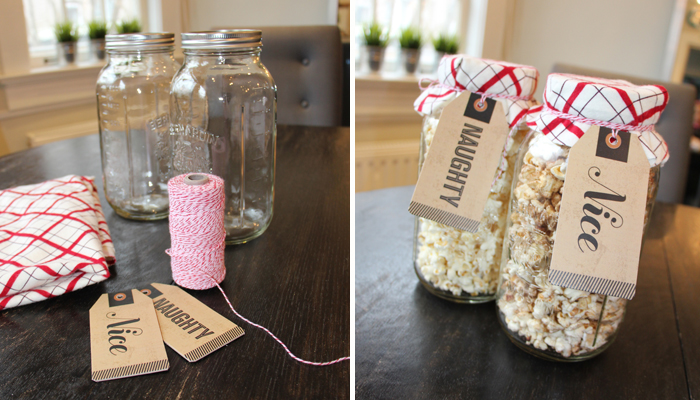 Girls Horse Themed Birthday Invitations
 

Boys Rock Climbing Birthday Party
Invitations
This year for my sons birthday the theme was rock climbing. So we of course went out side and found some rocks to give to his friends: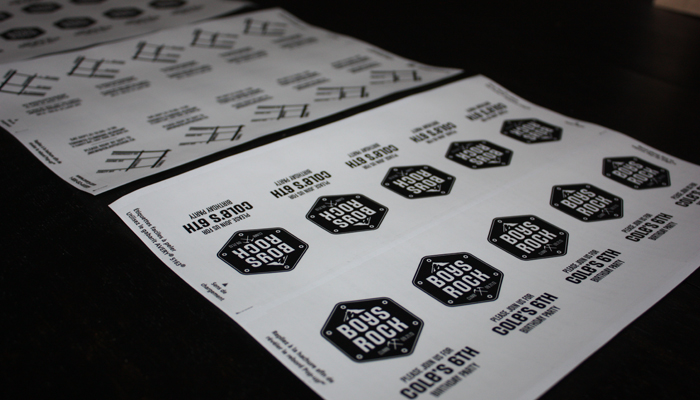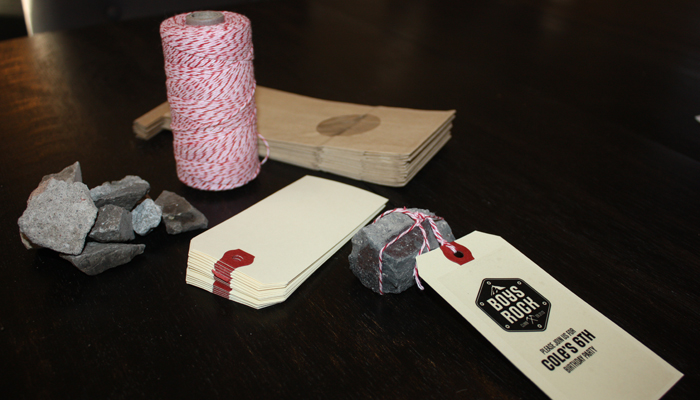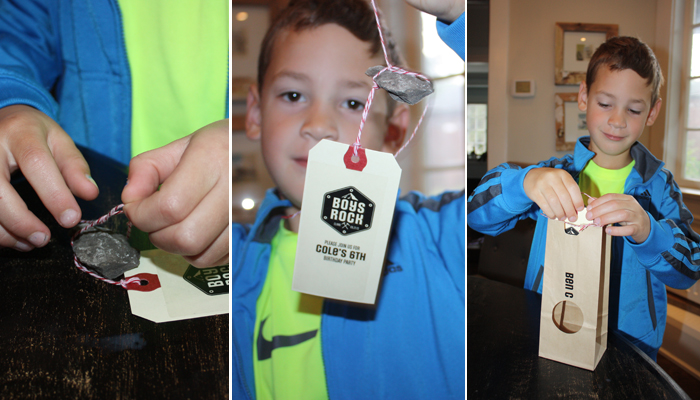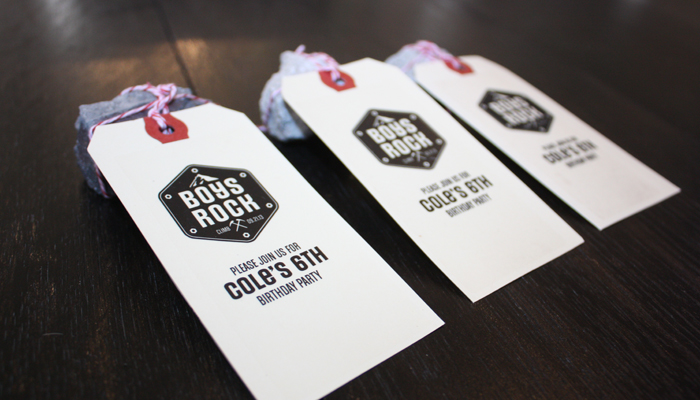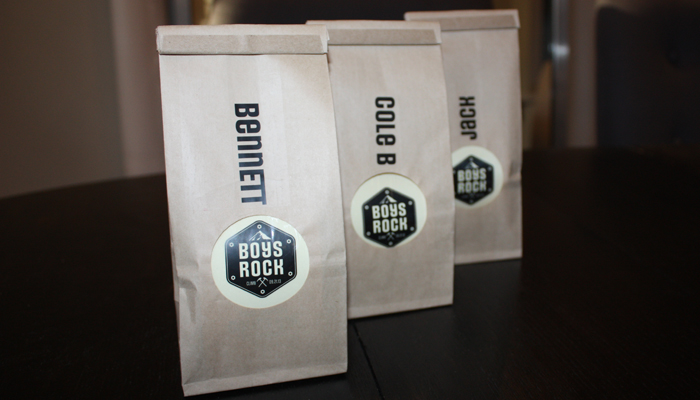 Loot bags and giveaways
We found a recipe for some delicious gorp to put in our loot bags and made each guest a t-shirt to climb in.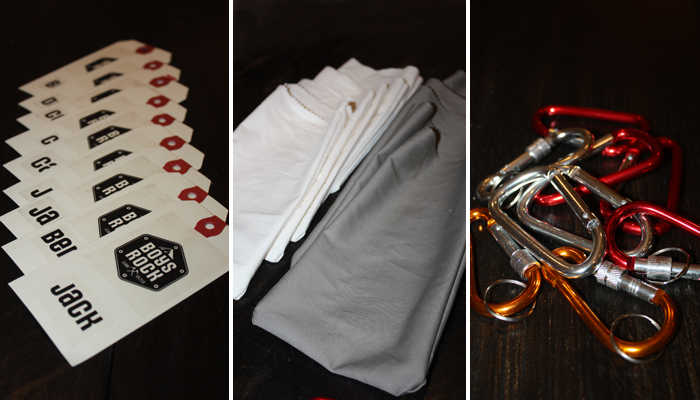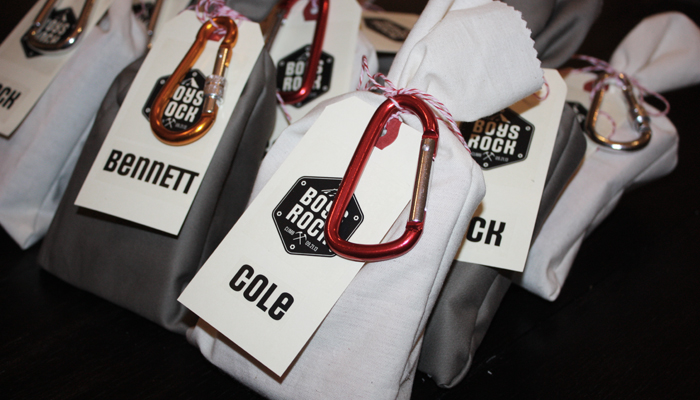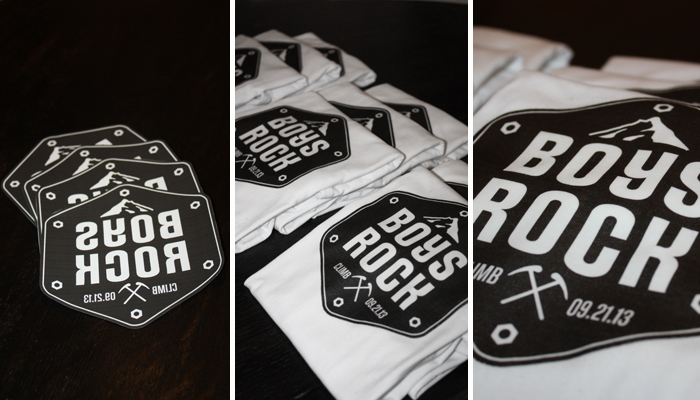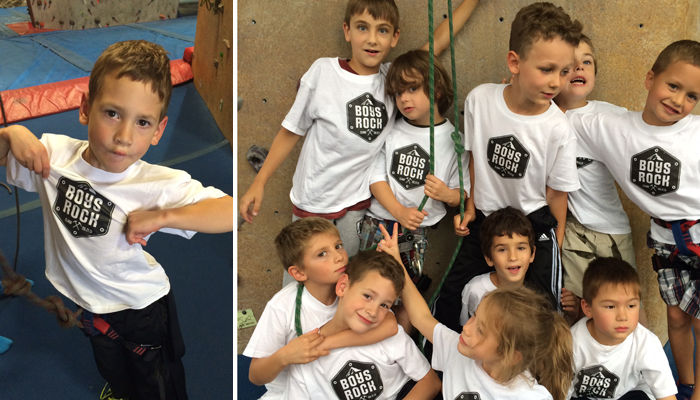 Yummm Rock Climbing Cake!
This was fun, I broke all the rules I learned when I made my first cake. This one was intentionally not smooth or straight!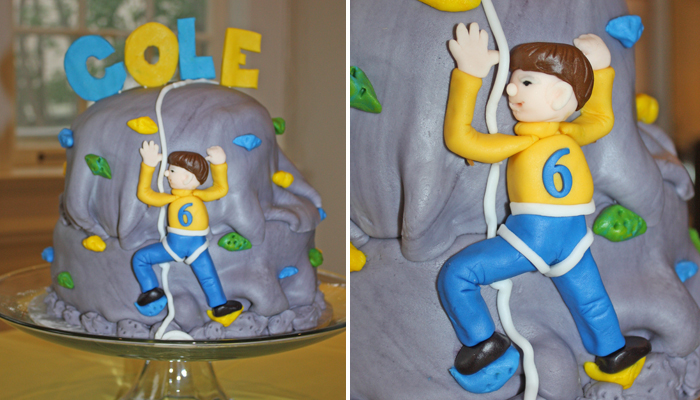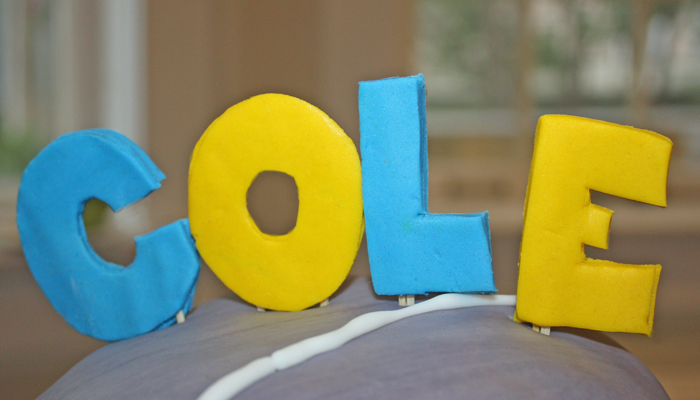 Littlest Pet Shop Birthday
Invitations
For my daughters LPS inspired birthday party we created these invitations.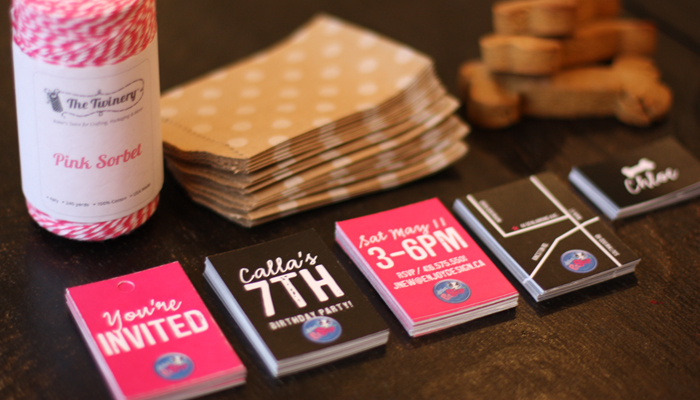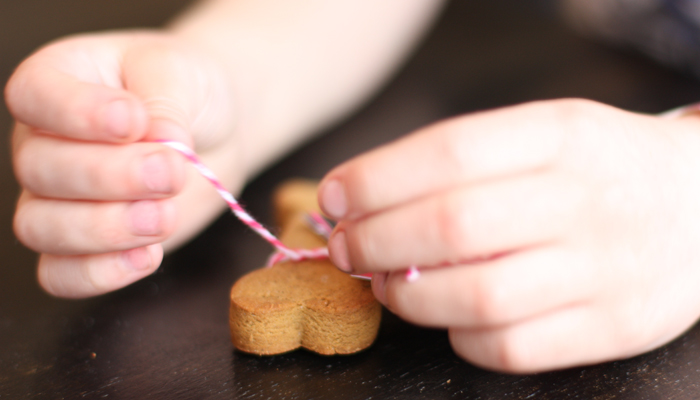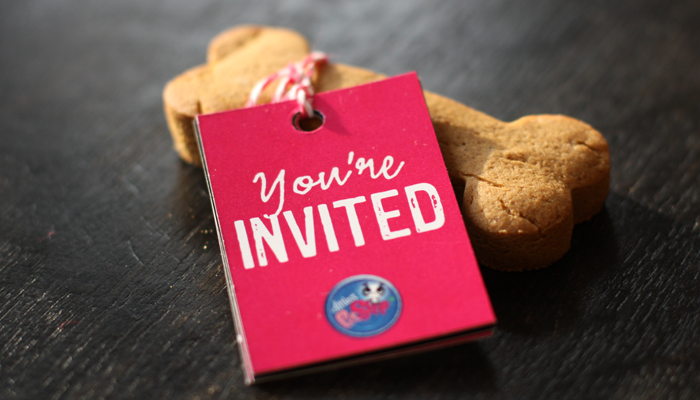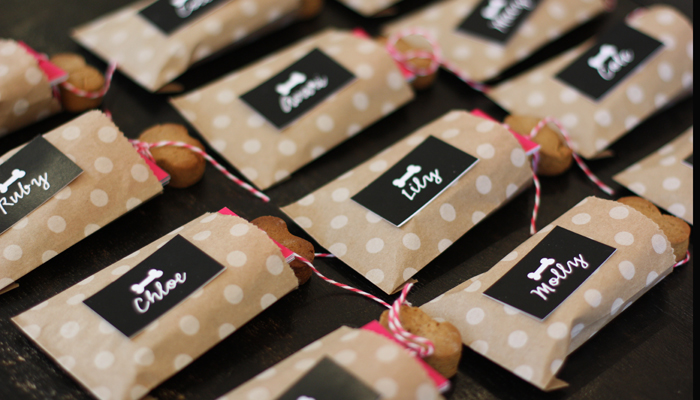 LPS Birthday Decorations
There is a lot of excitement leading up to the big day so we fill it with decorating the house and making loot bags.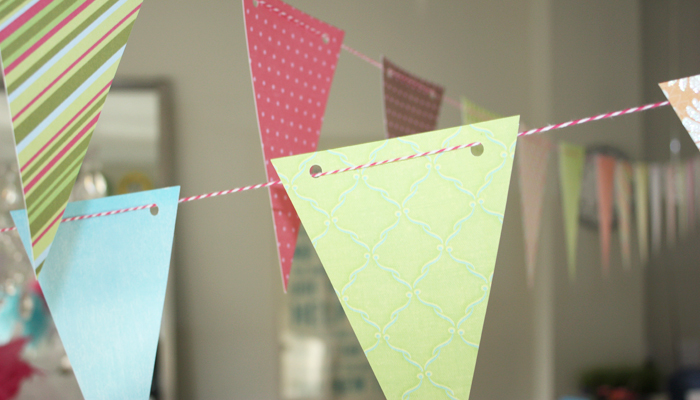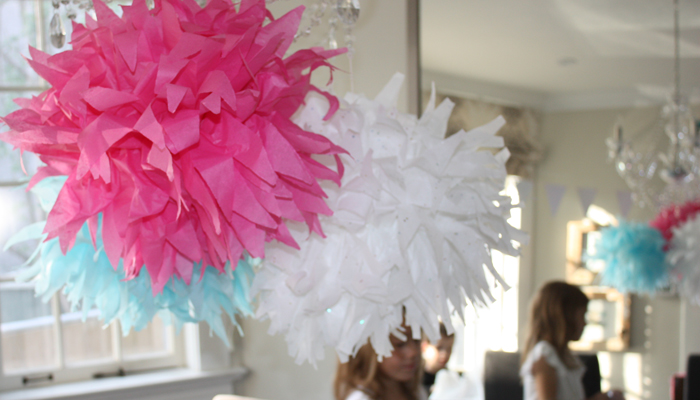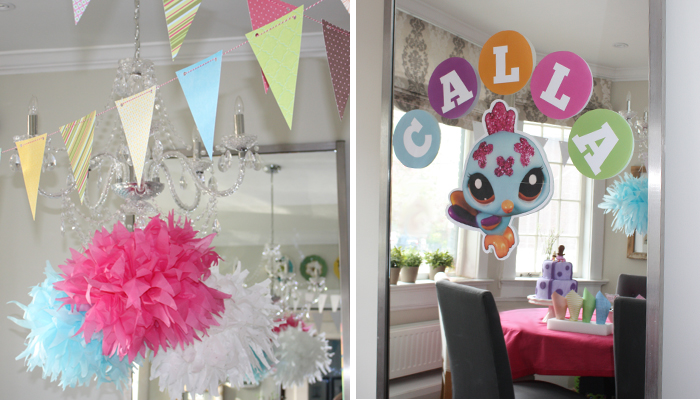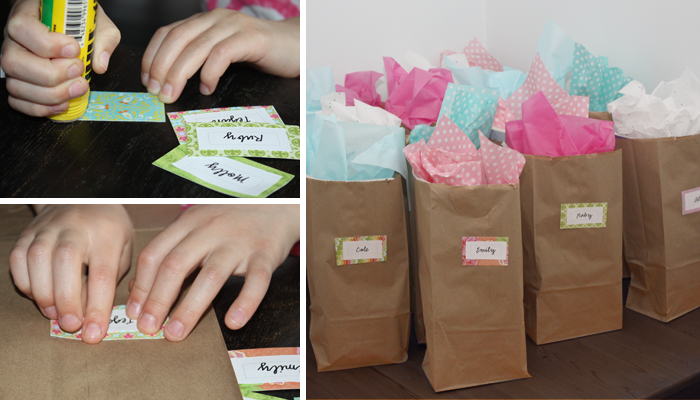 LPS Birthday Food
When we are not making decorations we are making food. This was my first attempt at a fondant cake!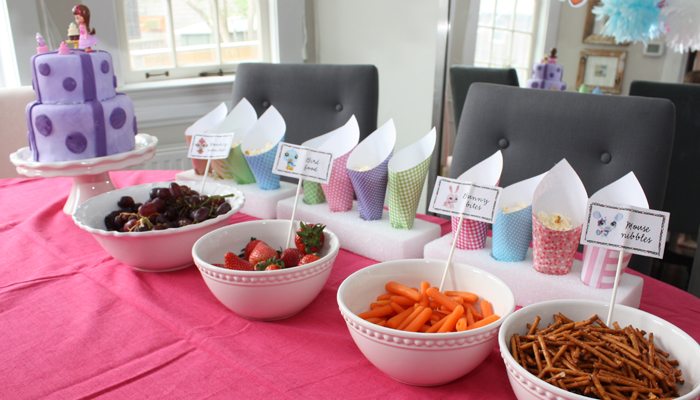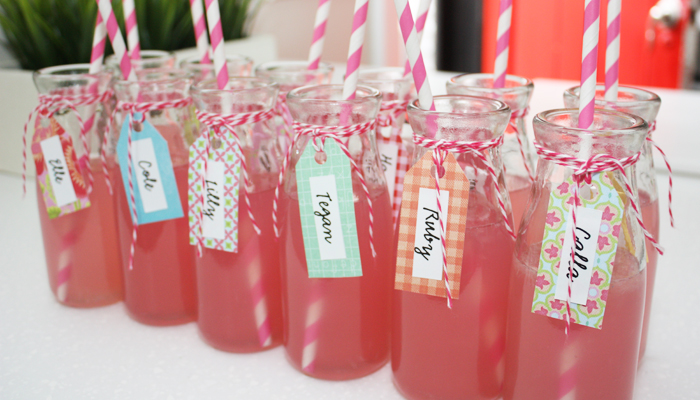 Wedding Invitation
A dear friend of mine gave me the honour of designing her wedding invitation. "Fiddlesticks" I was told (their fern of choice at the ceremony—not their response to my design solutions). The bride and the groom met where they both still currently work, Ontario Flower Growers, so flowers became the underlying theme for the invitation.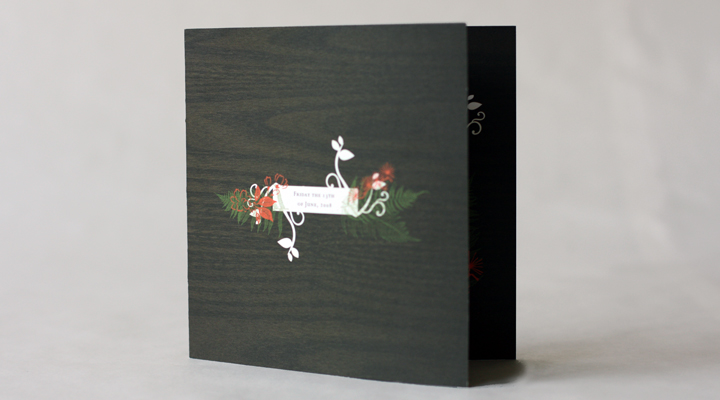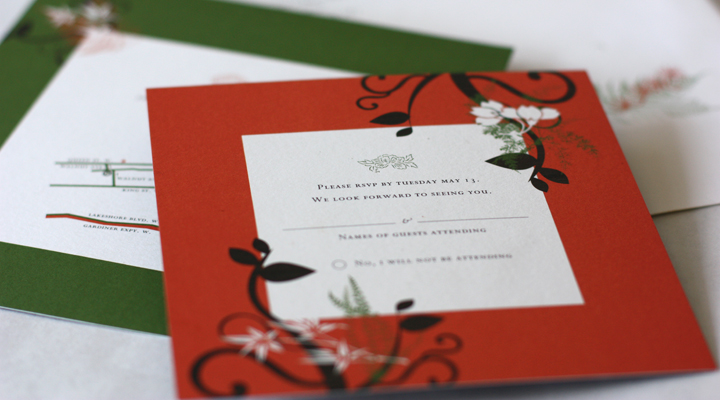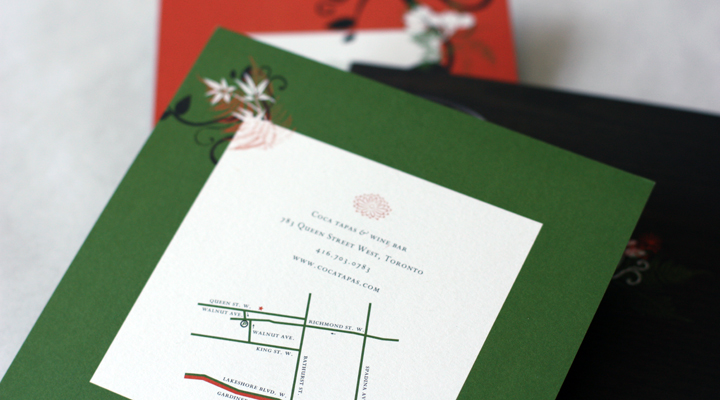 Children's CD
You only turn four once. This birthday was commemorated with a birthday CD keepsake given to each guest. The CD features all of the birthday girl's favourite songs sung by local artists Ben Harris and Tim Machin. Each CD came in a custom hand-sewn fabric case.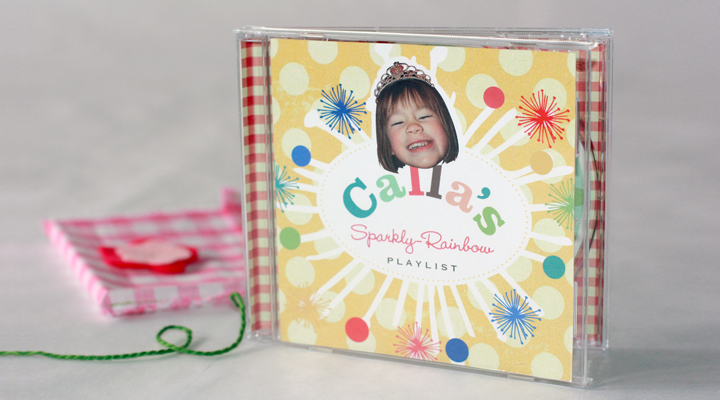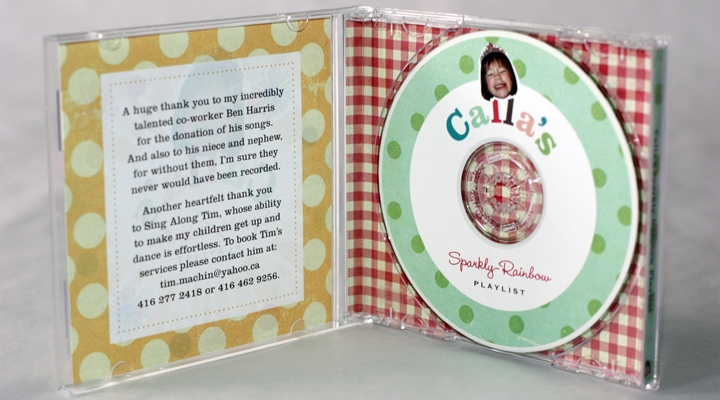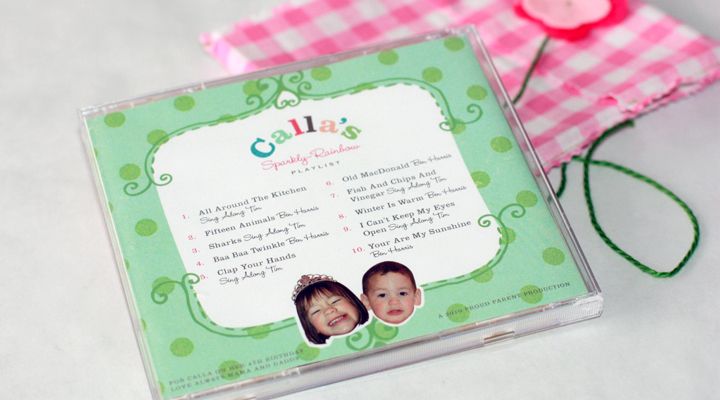 Knitting Book
My mother Debbie New, among other things, is a world renowned knitter. How many people can say that? It's all true though, her creativity when it comes to the uses of the knitted stitch are unmatched. She is accredited with inventing some new stitches as well, including the spider stich, lace stitching and the quilt stitch. She has been asked to give tutorials on her techniques in Australia, New Zealand, England and all over the States'. When a knitting enthusiast/publisher asked Debbie if she would be interested in putting together a book, she agreed and in turn I agreed to design it for her. This 300 page hardcover book is now a family heirloom as it includes my mother's life works and every model is a family member. All photography was taken by the very talented Sandy Nicolson. It has now been printed three times and I am very proud to have been a part of this project. Thanks mom!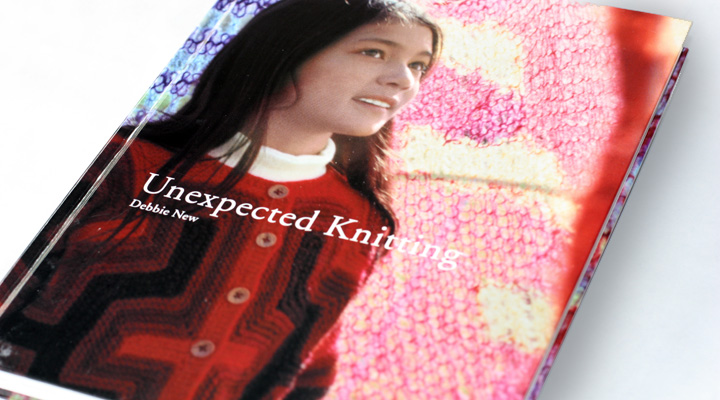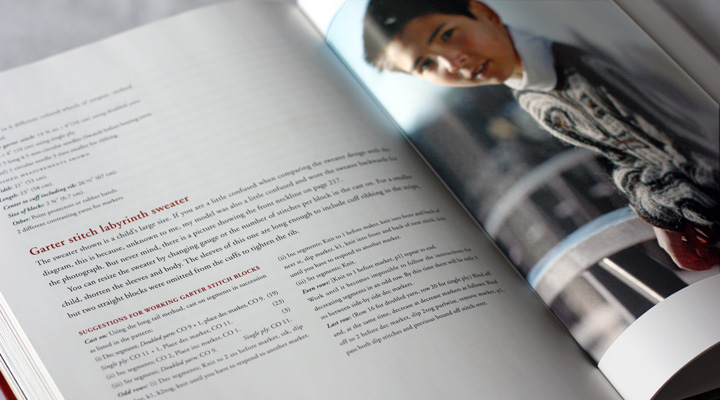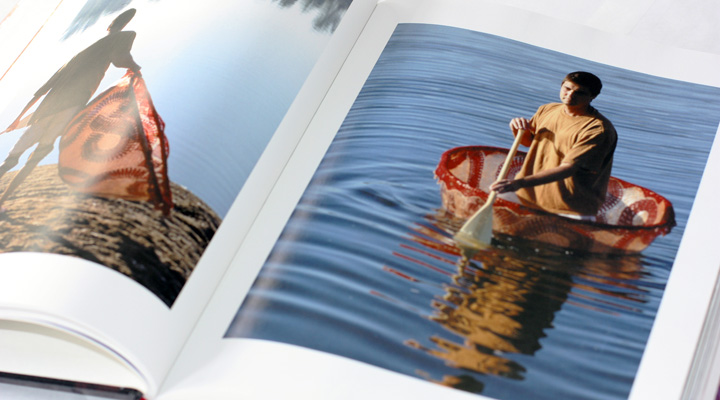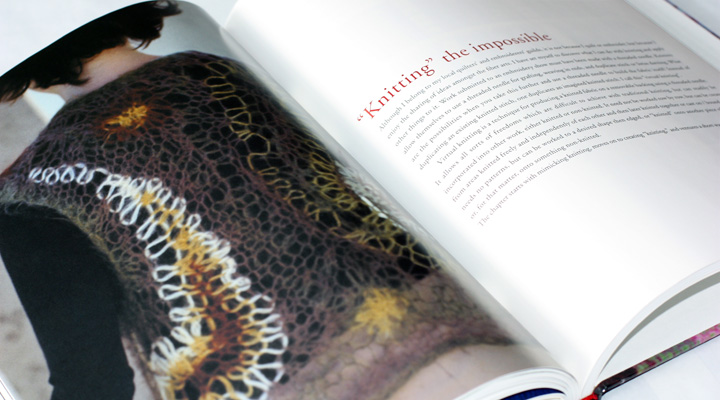 Children's Recipe Book
Baking with kids is a great way to pass away a rainy day, build confidence and learn math skills. And a way for me to have a little glutenous design fun. Introducing The Very First Calla & Cole Recipe Collection.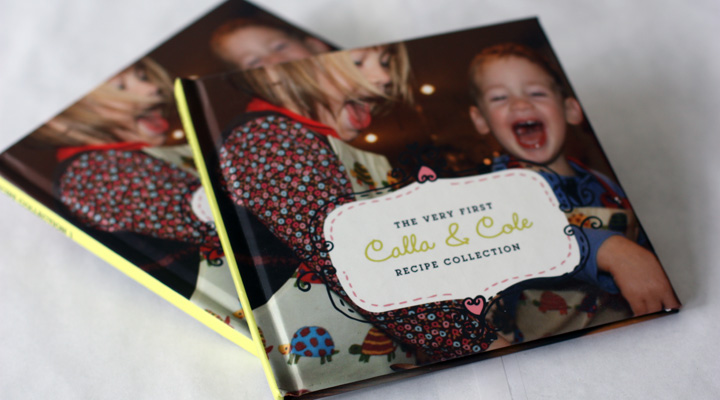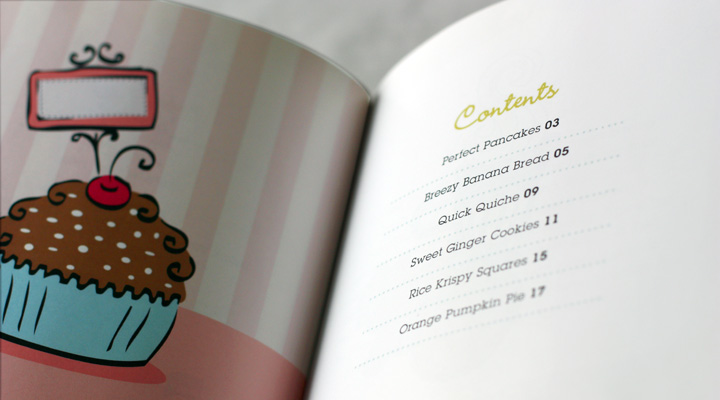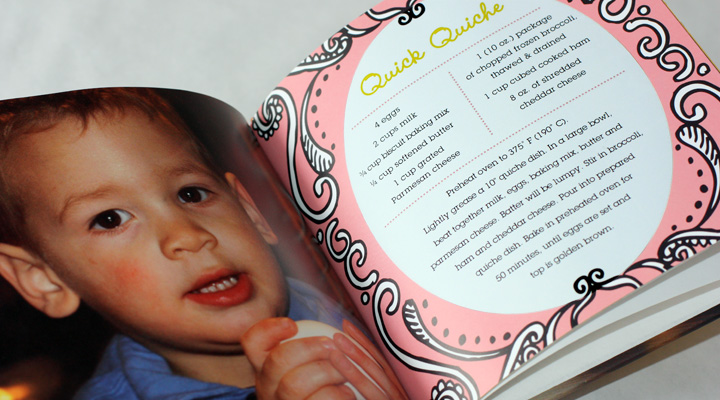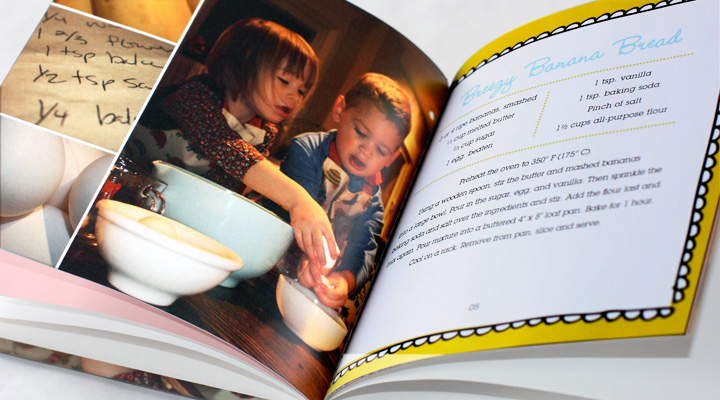 Vacation Art
We took our daughter to Paris when she was six months old. I was inspired to make these for her room when we got back. Materials: Scrapbook paper and Acrylic paint.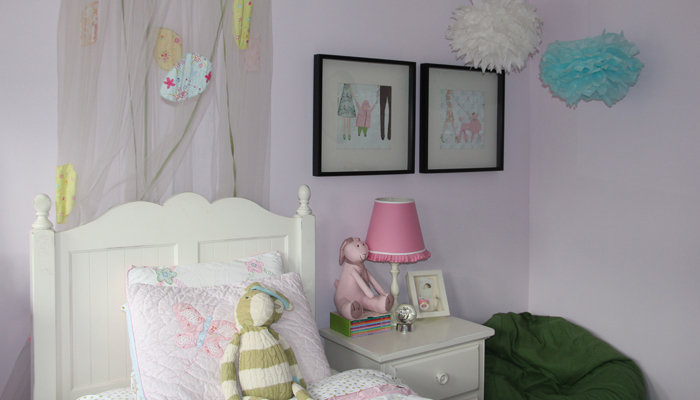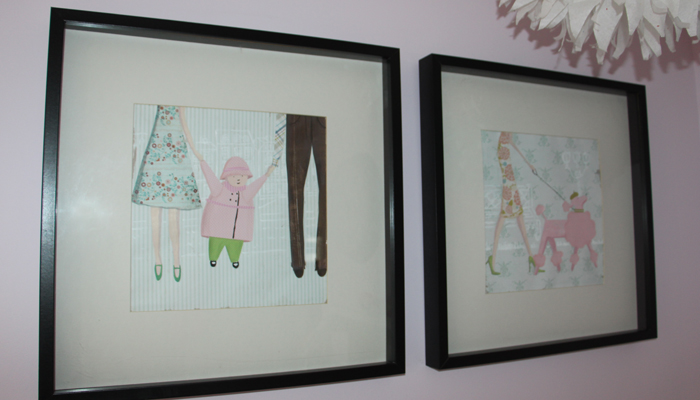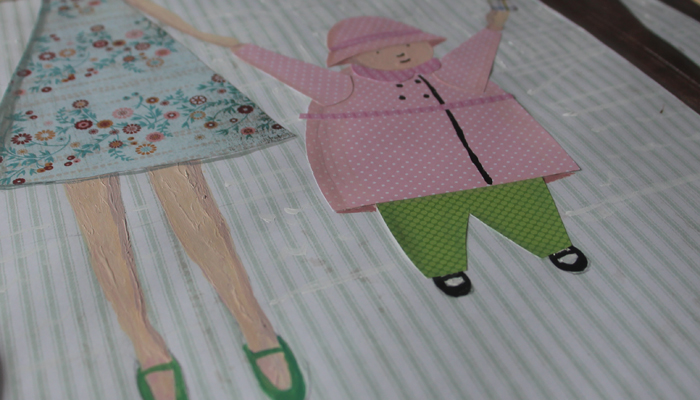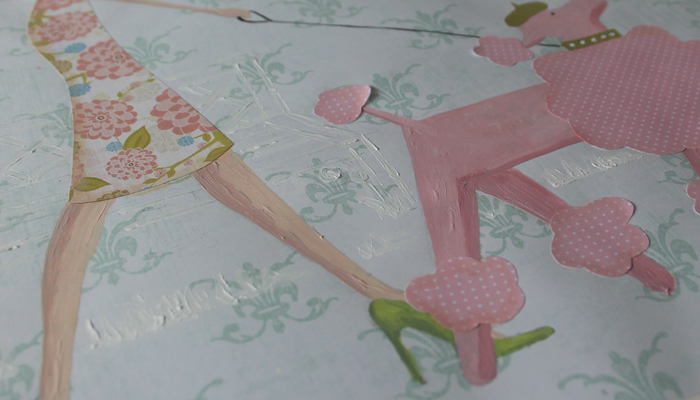 Nursery Art
When our daughter was born, I made these three artworks for her room out of scrapbook paper and textured paper.